US garage legend Todd Edwards and French house producer Surkin have recently announced they will be releasing a joint EP on Sound Pellegrino, for the third instalment of the label's Crossover series.
Surkin & Todd Edwards – I Want You Back EP (Teaser) by Surkin
Named after the title track 'I Want You Back', the release is set to contain three tracks in total, all of which are a combined effort from both Todd and Surkin, with both producers bringing their own elements to each track. However despite there being a difference in sound and style from each one of these producers, their love for sampling is still very much apparent and partly the reason why this collaboration works so well, which is explained in further depth in their recent interview with Sound Pellegrino below.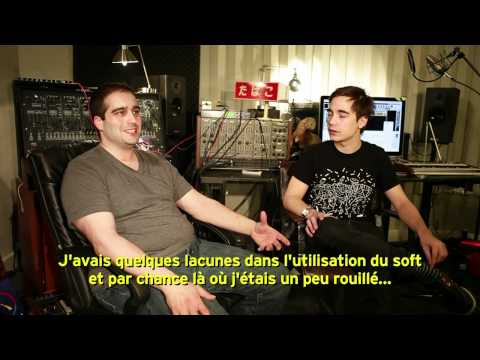 In the run up to the release of this EP, we were also recently treated with the visuals for 'I Want You Back', a track in which Todd actually uses his own voice for, something which we haven't heard him do since Daft Punk's 'Face to Face' back in 2004. Filmed by the director @LILINTERNET for KarmaloopTV, the video is set in Todd's home state of New Jersey and see's him wander the Atlantic City boardwalk and other various locations to drown his sorrows that's expressed in this song.
The 'I Want You Back' EP is due for release on August 27th and will be available on all good digital outlets, however there is also 100 very limited edition vinyl copies of the single and instrumental that is available directly from Sound Pellegrino store, but be quick once their gone their gone.