Family Tree member Merky Ace is set to release the long awaited 'Catch Up EP' on 12.12.11. The South London mc is set to finish off the year with this 10 track release with features from fellow Family Tree members Ego and MIK and productions from Flava D, Faze Miyake, Sukh Knight and more.
Available via iTunes & Amazon on 12/12/2011
Catch the advert below with clips from all the tracks on EP.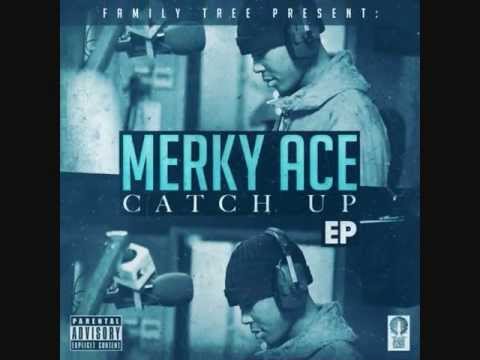 Tracklist:
Catch Up (Prod. Faze Miyake)
Everytime (Prod. Flava D)
1 Spliff (Prod. Sukh Knight)
Grime Scene Undertaker (Prod. Flava D)
Think You Know Me (Prod. Relentless)
Aim & Bang (Prod. The Killer Omen)
Lead feat. Ego (Prod. Splurt Diablo)
£200 (Prod. Splurt Diablo)
Easy (Prod. Neon Beats)
War feat. M.I.K (Prod. Splurt Diablo