Dubstep producer Dean J. Grenier, aka DJG, is set to release his debut EP on the Get Darker label, this Monday, with the fantastically crafted 'Rivet'.
First recognised back in 2006 with the release 'Shadow Skanking' on Narco. Hz, the San Francisco producer has continued to grow over the years, developing an extremely melodic sound that's a far cry from the bro-step style of fellow US dubstep producers such as Skrillex. Now six years on and DJG presents what is possibly one of his greatest pieces of music to date, on the ever popular London based label.
GetDarker single – June 2012 by Grenier (DJG)
While recently visiting the capital city the brand's ambassador Darkside caught up with him for a chat about the forthcoming release and how the title track 'Rivet' come about. "When I wrote it I actually struggled with it for a long time, because I thought it's just so weird, almost too melodic", says DJG. "You go to dubstep nights and there's just no big melodies like that and I thought nobody's going to play this". However after giving the track to the Baltimore DJ Joe Nice, who automatically took a great liking to the track, Grenier began to realise that his first presumption was not as true as he originally believed it to be. Also asked why he chose to work with Get Darker, instead of the various other labels that approached him regarding this release, DJG responded "There's a number of reasons, but I think a lot of it comes down to a personal relationship. I really get along with you guys and have a lot of faith in you and your team. I also feel like you guys were talking a chance on me in a sense, because as much as the music suits your label, it's also significantly different."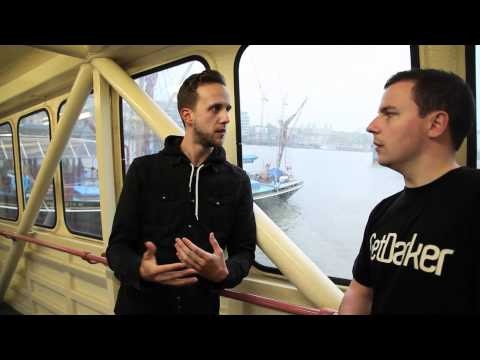 The EP is due for release on July 16th and will be available on both digital and 12″ format, which you can now pre-order by clicking the links below.
Pre-order here: Digital - iTunes | Vinyl   - Surus